The Thyroid Gland is located at the center of your throat.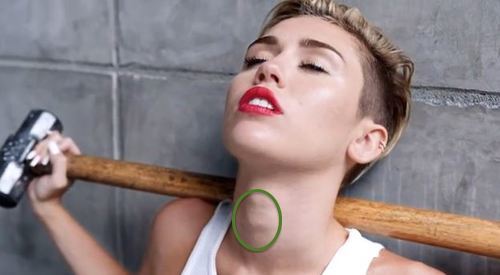 Its main purpose is to produce T4 hormone which is converted into T3 hormone in the body.
T3 Hormone is the active hormone circulating in your body and affect many metabolism processes going on in your body.
Some of the most important of these metabolism processes are:
Energy Expenditure
Vitamin Metabolism and Absorption
Body Temperature Regulation
Cholesterol Regulation
Thyroid Hormone and Energy Expenditure

The thyroid hormone acts on every cell in your body, this has a huge implication on energy expenditure and the state of fat in your body, remember that every cell in your body has a receptor for thyroid hormone and this by itself should tell you how important this hormone is.
The way which the thyroid hormone works on the body cells is very complex and many factors on the way can disrupt the normal process.
The end result should be getting the T3 Hormone to connect with it's receptor in your cell (and you have trillions of cells in your body), the process goes like this… the Pituitary gland in your brain release Thyroid Simulating Hormone (TSH) which acts on the Thyroid Gland to release some T3 hormone, but mostly it will release T4 hormone, then, in your body, and mainly it will happen in your Liver!
So you can see that there are at least 3 places where something can go wrong here in this process as we have just saw:
Brain – Pituitary Gland
Thyroid Gland
Liver
#1 Source of Food to support the Thyroid Gland
While we won't discuss here 2 of the places: Pituitary Gland and Liver and we will cover them on another post, we want to concentrate here on the Thyroid Gland.
The Thyroid Gland is very sensitive organ and it is important to give it the support to function properly, one important chemical must be consume in order to support the thyroid gland and it is Iodine.
Here is a list of foods that contain Iodine:
Sea vegetables
Cranberries
Organic Yogurt
Organic Navy Beans
Organic Strawberries
Himalayan Crstal Salt
Potatoes
You can also take Iodine supplements to support your thyroid gland, and remember that if you suspect to have thyroid issues to consult your doctor to test this, there are good tests to determine this condition, just remember to test the free T3 Hormone circulating in your blood stream and not the regular normal tests which is the TSH as explained before, the TSH just confirm that in the first step, your brain release the normal levels of TSH to signal your Thyroid Gland to work, but when you measure the free T3 in your bloodstream you actually testing the end results and you'll be able to know how to continue from here.
---
---