Here's the Best Sleeping Position for all types of problems or injuries you may have.
Sleep is vey important to us as it balance our hormones which leads to fat loss as well as for a better mood and overall health.
In the following Picture you can see how to fix your sleep according to any of the problems you have from a neck pain to back pain to shoulder pain or even correcting sleep apnea or snoring.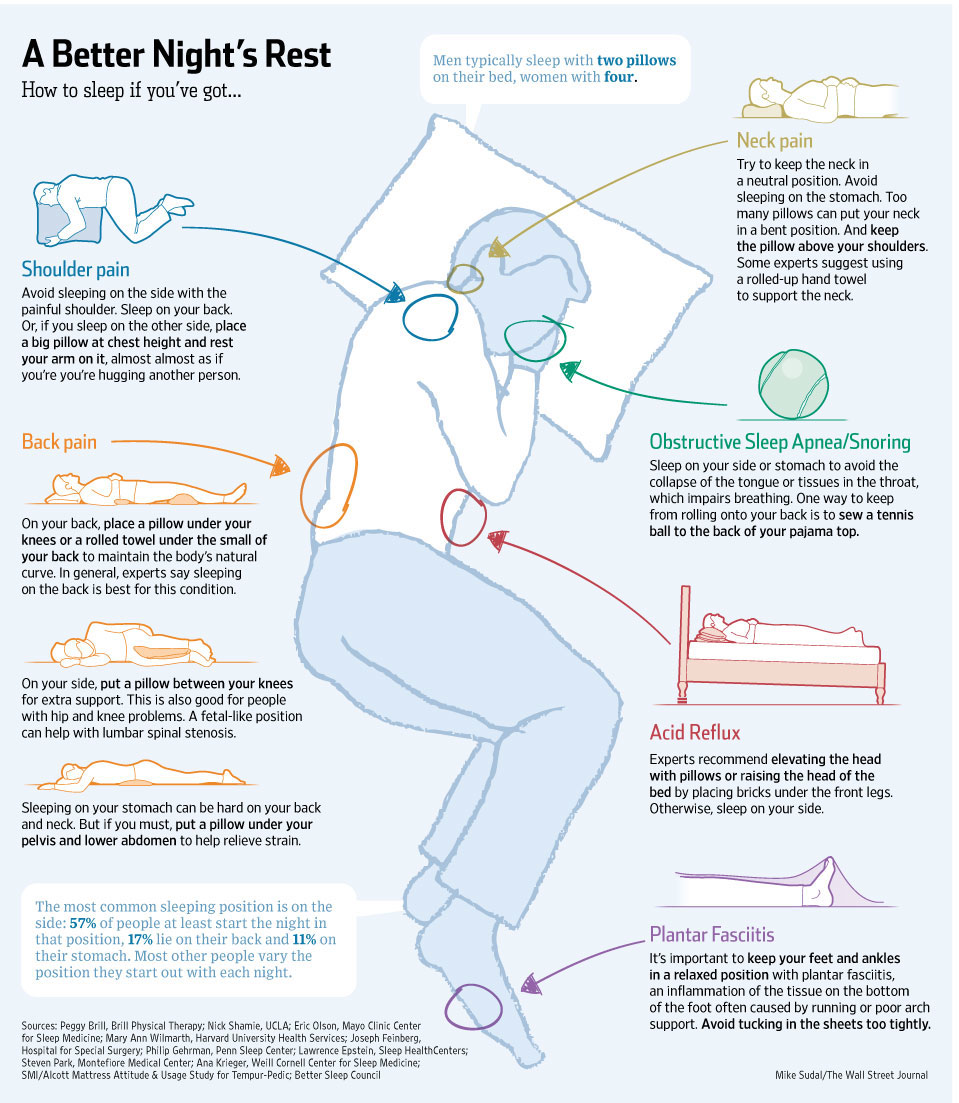 ---
---
---